Much Ado About Dick is the fifth episode of season 2, and the twenty-fifth episode overall, of 3rd Rock from the Sun. It originally aired on October 13, 1996.
Plot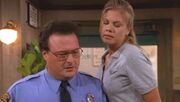 When Mary is afraid to be seen with Dick in public as a couple, Dick can't understand why, this leads the Solomons to discover the human obsession with what other people think. In the end, Dick and Mary come out with their relationship at a faculty party.
Meanwhile, sparks once again fly when Sally runs into Officer Don after receiving a fine. Sally decides she is going to be a cop, but Dick forbids it; and Tommy is frustrated by not having transportation.
Cast
Main Cast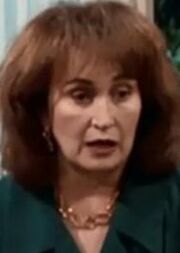 Recurring Cast and Guest Stars
Production Notes
The production code for this episode is 204